Ceilidh Dancing: Barn Wedding Magic!
Over countless generations and many centuries in rustic communities across the UK, music and dancing has been central to special occasions such as weddings, feast-days, midsummer and harvest.  It continues to be great family entertainment.  Everyone – from 7 – 70 years old – can join in.
You can call it a barn dance, a ceilidh or a country dance – it all comes to the same thing. A dance caller walks you through a dance, the band strikes up and the caller calls out the moves. No previous experience is required.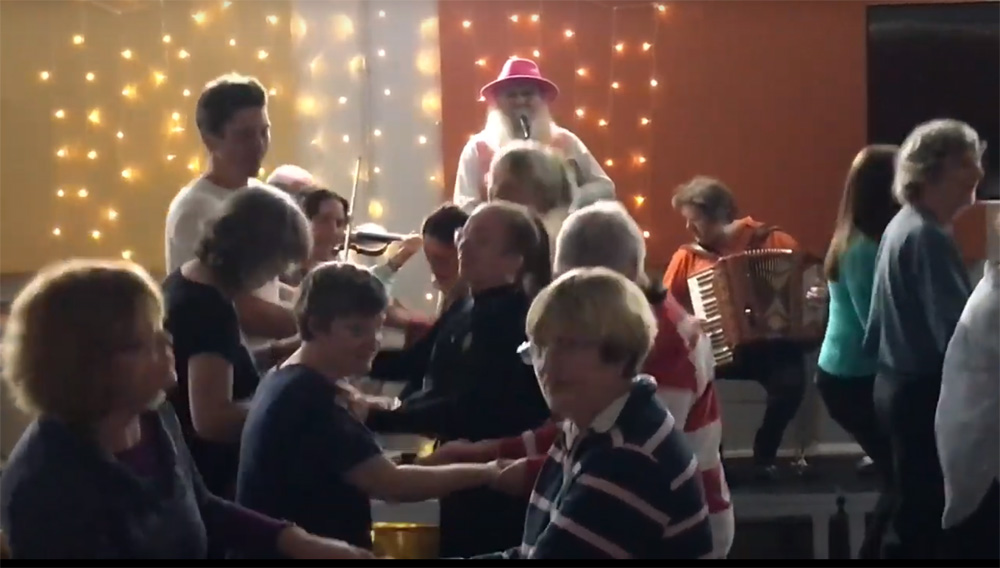 The fact that country dancing, barn dancing or ceilidh as it has become known through its Celtic connections in Scotland and Ireland, has enjoyed something of a revival over recent years is testimony to its unique interactive appeal. Old-fashioned certainly, infra-dig in some circles perhaps, ceilidh is alive and kicking at a family celebration or barn wedding near you.
In days gone by, a haphazard assemblage of local fiddlers and pipers would strike up the tunes, and everyone would be familiar with the dances. These days you can book a ceilidh band to come and play for you.
Much of the music and many of the dances are common to the individual cultures that make up the Scottish, Irish and English traditions. The tunes and dances have colourful and evocative titles, such as 'Fairy Dance', 'The Haughs of Cromdale' and 'Cock o' the North', conjuring up the ancient festive spirit of rustic celebration.
Barn dancing is great fun. It is a brilliant way to let your hair down after the more formal proceedings of a wedding or other celebration.
It's an extremely effective icebreaker between groups of people who don't know each other well, as it involves a high degree of teamwork and cooperation. No previous experience is necessary, as the ceilidh band will include a specialist dance-caller who will explain and demonstrate the steps and moves for each new dance.
Heel and toe or dos-y-dos, everyone will be linking arms for 'Strip the Willow' or 'The Gay Gordons' before they know it. Getting it wrong and tripping over your feet is absolutely fine – it's all part of the entertainment!  So, haul yourself onto the dancefloor and give it a go. It's great fun.
Want to find out more and check availability? Fill in the form below ....